Tham Luang Cave Day Bike and Run 2019 at Chiang Rai Province on Sunday, June 23, 2019
Tham Luang Cave Day Bike & Run 2019
Sunday, June 23, 2019
The Tham Luang Cave Day Bike and Run 2019 takes place on the first anniversary of the remarkable rescue in 2018 of the Wild Boars football team from a flooded cave complex in Chiang Rai.
The multinational operation that saved the 12 young boys and their coach gripped Thailand and the world.
The Tham Luang Cave Day Bike and Run 2019 is being held to remember the incident and to honour everyone who helped in the epic cave rescue. It also aims to raise funds for tourism related development of Tham Luang Khun Nam Nang Non Forest Park, the location of Tham Luang Cave where on 23 June 2018 the team became trapped by rising floodwaters for nearly three weeks.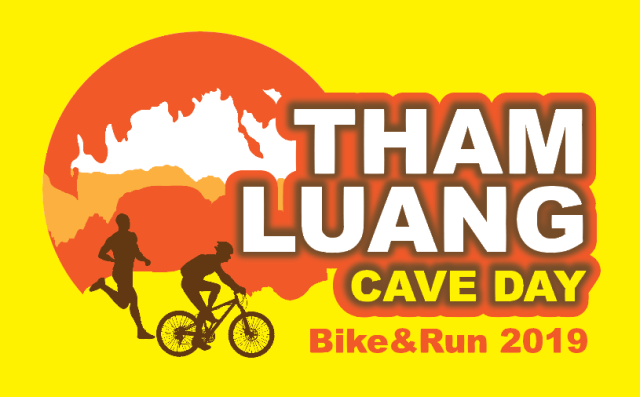 The event – whose organizers include the Department of National Parks, Wildlife and Plant Conservation and the Chiang Rai Provincial Administration – features a 10km mini marathon; a 6km fun run; and two cycling distances of 54km and 24km.
The routes pass by locations related to the cave rescue, including temples and the Ban Jong Community where rescuers stayed and the Wild Boars' football field.
The start time for the mini marathon is 06:00 hrs., and for the fun run is 06:15 hrs., with the cut-off time for both being 08:00 hrs. Both the cycling distances start at 08:30 hrs., with the cut-off time 12:00 hrs.
Registration is open until 31 May or until maximum participant numbers are reached. For the mini marathon and fun run can be done at https://www.runlah.com/events/c/tlcd19 and for the cycling at https://event.thaimtb.com/event.php?e=411.
The fee is 430 Baht per person, while there's a VIP option at 1,000 Baht.
For more information, contact TAT Call Center at 1672, or visit www.facebook.com/Thamluangcaveday.
Text and Photo Credit by Tourism Authority of Thailand Newsroom