Thailand Travel Mart Plus 2017 @ Chiang Mai Province
in Features on 12/05/2017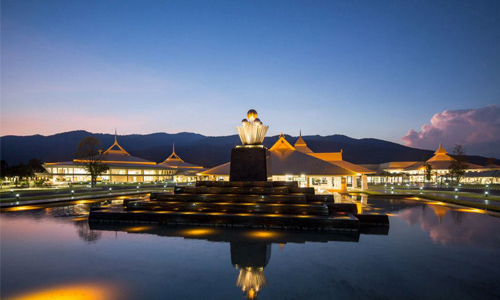 The 16th Thailand Travel Mart Plus Amazing Gateway to the Greater Mekong Subregion (TTM+) 2017 will be held in the northern Thai capital of Chiang Mai, on 14 – 16 June, 2017, at the Chiang Mai International Exhibition and Convention Centre (CMECC).
Organised annually by TAT, the TTM+ has gained a reputation among the Thai and international tourism industries as a "must-attend" event in their calendar. It is proven to be very popular for exhibiting the many creative new travel products and services emerging all around the country and the Greater Mekong Subregion (GMS).
In its 16th year, the TTM+ 2017 will bear the theme of "Discover Unique Local Experiences." The event will provide an excellent platform for all participants, both sellers and buyers, to meet with current and potential business partners, as well as to introduce, update, and expand their business. The event is also a great opportunity for especially the small- and medium-sized enterprises in the tourism industry to showcase and boost their profiles to the international market. Local and international media will also be invited to publicise and promote the event.
TAT is expecting 350 quality buyers from over 60 countries across the globe. This is in line with the strategy to penetrate emerging source markets; such as, Eastern Europe, the Commonwealth of Independent States, the Middle East, South America and South Africa. Tour operators who do not currently feature Thailand and the GMS countries in their product profile will also get priority in order to interest them in expanding their client base.
Amongst exhibitors, TAT is expecting 400 sellers from all regions of Thailand and the GMS countries The rest of the exhibitors will include the normal range of hotels/resorts, tour operators/travel agents, entertainment facilities, transportation, tourism attractions, travel associations, NTOs and other travel services.
For more information, contact TAT Bangkok Office at 0-2250-5500 ext 1273, or visit website at www.thailandtravelmartplus.com.