Pang Sida Butterfly Watching Festival 2018 from June to August at Sa Kaeo Province
Pang Sida Butterfly Watching Festival 2018 from June to August at Sa Kaeo Province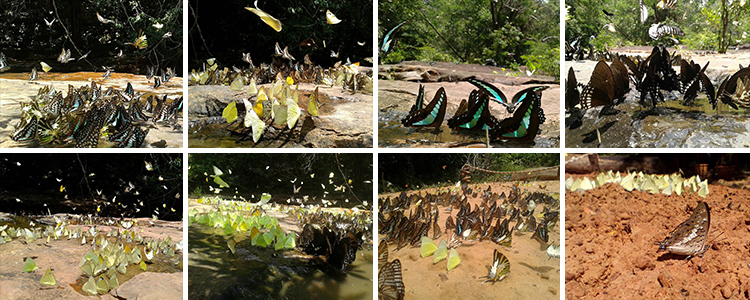 Photo Credit : Pang Sida National Park

The months from June to August are the best time to go butterfly watching in Thailand. So Pang Sida National Park in Sa Kaeo province is joining forces with the Tourism Authority of Thailand to invite local and foreign nature lovers to come and spot over 300 species of butterflies thriving in their natural habitat. The highlights of the festival include special training sessions conducted by officers of Pang Sida National Park where visitors can learn the proper techniques used in observing and identifying each type of butterfly, an exhibition which allows visitors to learn about the different species of butterflies native to So Pang Sida, nature walks, and the chance to enjoy the scenic views at the 25km.

Pang Sida National Park is a popular destination, best known for its waterfalls, butterflies and birds. Around 300-400 different species of butterflies have been recorded here. Butterflies often gather in the hundreds and thousands in the rainy season, near mineral rich puddles and streams. The park offers two camping grounds, a small restaurant and bungalows to rent for anyone exploring the trails and waterfalls. For visitors who wish to camp, there are tents and equipment available for rent. So Pang Sida also offers a number of easy, moderate and challenging trails for adventure enthusiasts.

For more information, contact TAT Nakhon Nayok Office at 0-3731-2282, 0-3731-2284, or TAT Call Center at 1672.