This Mid-Autumn Festival (Chung Chiu) is the third major festival of the Chinese calendar, celebrated on the 15th day of the 8th lunar month. This festival corresponds to the harvest festival observed by Western cultures (in Hong Kong, it is held in conjunction with the annual Lantern Festival).
In many places the festival is better known as the Moon Cake Festival because a special kind of sweet cake (yueh ping) prepared in the Shape of moon and filled with sesame seeds, ground lotus seeds and duck egg is served as a traditional Chung Chiu delicacy. Nobody actually knows when the custom of eating moon cake to celebrate the Moon Festival began, but one belief traces its origin to the 14th century. At the time, China was in revolt against the Mongols. Chu Yuen-chang, and his senior deputy, Liu Po-wen, discussed battle plans and developed a secret moon cake strategy to take a certain walled city held by the enemy. Liu dressed up as a Taoist priest and entered the besieged city bearing moon cake, which he distributed to the city's inhabitants. When the time for the year's Chung Chiu festival arrived, people opened their cakes and found hidden messages advising them to coordinate their uprising with the troops outside. Thus, the emperor-to-be ingeniously took the city and his throne. Moon Cake of course, became even more famous. Whether this sweet Chinese version of ancient Europe's "Trojan Horse" story is true, no one really knows. This was the beginning of the Ming dynasty (A.D. 1368-1644). Today, moon cakes are eaten to commemorate this legend.
To celebrate this festival, traditional Chinese families and their friends gather together and watch the moon and celebrate this holiday. It is said that on this day in September the moon is fullest and most brilliant. Chinese all around the world consume millions of Moon Cakes during this time. There are many varieties of these sweet cakes. One can easily find at least a dozen different types. In substance, the traditional Moon Cake is a baked pastry filled with lotus seed paste and a salted egg yolk in the center. Modern inspirations and the cost of lotus seed paste have lead to the creation of many different types of fillings. Winter melon paste, red bean paste, mung bean paste, mixed nuts, dried fruits, and even ham are used to add variety to Moon Cakes, which are about 3 inches squared.
Moon Cakes to Try this Mid-Autumn's Festival :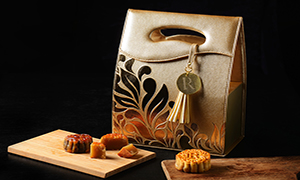 Renaissance Bangkok Ratchaprasong Hotel ; Tel: 0-2125-5000 ; August 1 – October 4.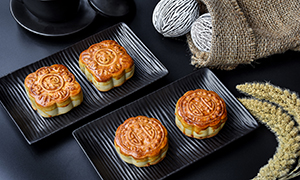 Ambassador Hotel Bangkok ; Tel: 0-2254-0444 ; July 1 – October 4.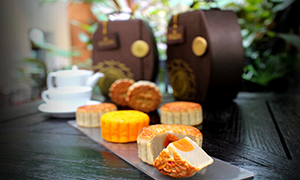 Anantara Siam Bangkok Hotel ; Tel: 0-2126-8866 ; August 5 – October 4.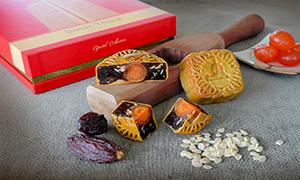 Dusit Thani Bangkok ; Tel: 0-2200-9000 ; August 10 – October 4.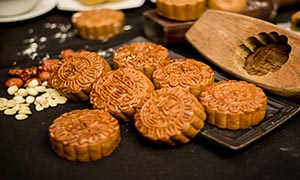 InterContinental Bangkok ; Tel: 0-2656-0444 ; August 15 – October 4.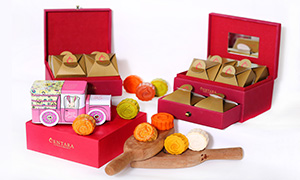 Centara Grand at CentralWorld ; Tel: 0-2100-1234 ; September 1 – October 4.