Luxury River Cruise & Dining Experience 'Wonderful Pearl and Grand Pearl Cruises'
To More Welcome the Wonderful the Pearl
Wonderful Pearl and Grand Pearl Cruise ships elegant design of the archdiocese boat river. Explore the world leader in water levels. Invites you to experience its charms. River of Kings immerse yourself in the fantastic all season. Impressive blend of culture and nature Thailand and lifestyles of the famous historical architecture. Enjoy a taste specialties by chef 5 star obsessed with joy. At the time of your precious vacation.
GRAND PEARL 1

Dubbed received "Pearl of the River" is the most elegant white boat Chao Phraya River, and was the first ship of the Princess Cruise built in the year 2544 (the size of the boat, 10 meters long and 50 meters wide) is a ship with a 3-story deck is open air, no roof for fresh air. The two views of the Chao Phraya River every way. Style on board a luxury boat with a comfortable seat, offering a selection of seats. Passengers accommodate up to 300 people, divided into three floors below.
1st Class: It is air conditioned room can accommodate 100 passengers to experience the atmosphere in the surface layer can be converted into a disco at it.
2nd Floor: Air conditioner room. It can accommodate passengers up to 100 guests for those who want a private romantic as the prow of the Open Air will accommodate up to 30 persons (highlights of the vessel Grand Pearl 1 is on the 2nd floor balcony boat, go for a walk and a scenic ride around the trunk).
Tier 3: The atmosphere rooftop, in this class can accommodate 70 people for a passenger on the deck, you'll see two views of the Chao Phraya River to the fullest.
GRAND PEARL 2
Year built 2548 (magnitude 7.5 meters long, 38 meters wide, the ship's) boat is a unique blend of modern luxury blend seamlessly Thailand. The boat is Wood the interior of the vessel wall is lined with gorgeous silk. Boat Bam Size deputy from the ship's Grand Pearl 1 can accommodate passengers up to 200 guests aboard the Grand Pearl 2 has been entrusted to the boat, guests and dignitaries of the government's check key it several times.
1st Class: Adair is a capacity for 25 passengers to be on a level with the surface.
2nd Floor: Air conditioner room. It can accommodate 100 passengers and a bow at the Open Air can accommodate 15 persons.
Tier 3: The atmosphere around the deck as well as an open boat Grand Pearl 1 to 60 passengers.
* Seating available by reservation
PEARL OF SIAM
Opened in early 2552 (the size of the boat, 38 meters wide and 5.20 meters long), a ship 2, layer by layer 1, layer 2 is air-conditioned and is decorated in a modern style. Elegant, perfect in every part of the boat is Wood. This ship has a passenger capacity of 80 guests for a private party.
1st Class: It is air conditioned room can accommodate 40 passengers.
2nd Floor: Open Air is able to accommodate up to 40 people can be seated either 2 table and sofa.
* Seating available by reservation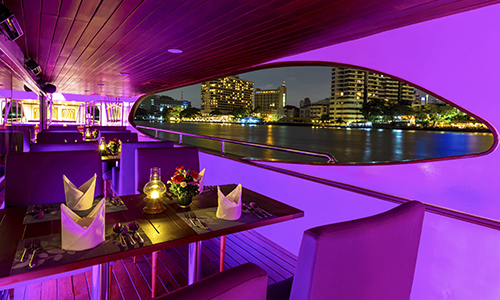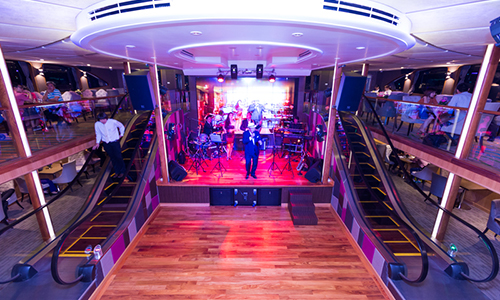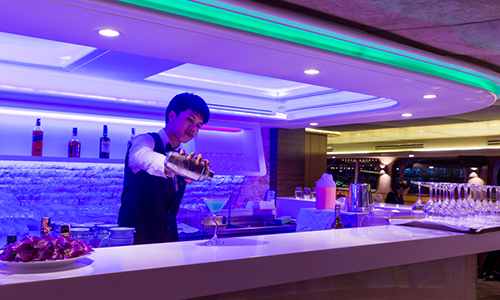 WONDERFUL PEARL
The size of the ship is 65 meters long, 14.5 meters wide passenger capacity of up to 650-800 fine, but if the area is exposed to a mini concert. It can hold up to 1,200 people and a boat also contains amenities and entertainment facilities such as escalators, civilized and architecture for disabled, door automatic, spring deck, room, seminars, a banquet hall, a stage musical to 5 meters deep and 3.5 meters wide, has a bar and a 2-powered submarines. Making it sail pass under the bridge at any moment. The water level will rise even higher.
"Wonderful Pearl" new vessels will serve the route downstream from the jetty, River City (Siphaya) to Rama 8 Bridge takes about 2 hours for visitors to appreciate the architectural Thailand over 2 banks of the Chao Phraya. Dinner on board with serving on board to add the seafood chef from the kitchen and serve customers. So that customers can enjoy fresh seafood on board with shows and music that are universal to all. The atmosphere, the service, the food is standard. Like a trip abroad, it is surrounded by nature, art, culture and architecture of Thailand.
England's Friendly Knight (Maha Friendly) conquer the dream boat Wonderful Pearl conquer your first interview, Mr. Pichit Kulkeatdech, President of Grand Pearl Co., Ltd., started life from scratch. Today, owning a yacht worth 200 million baht would do so successfully to this day.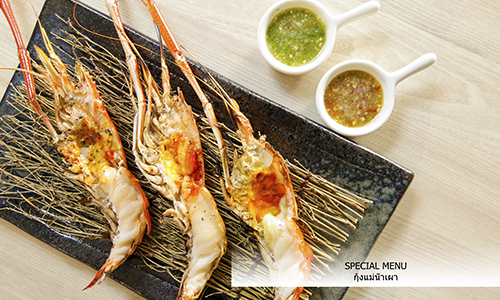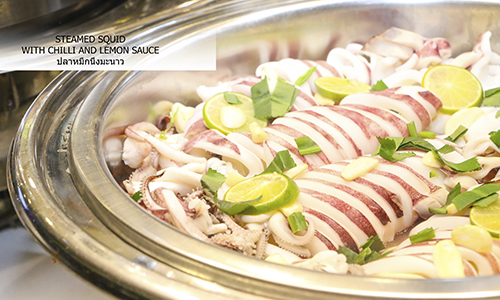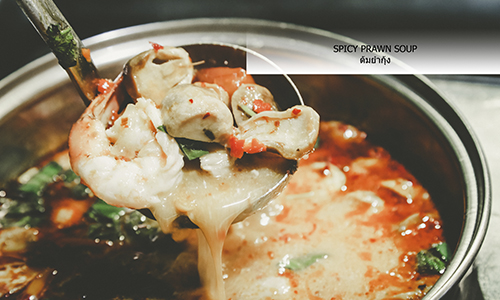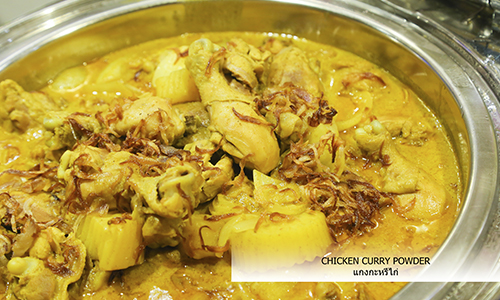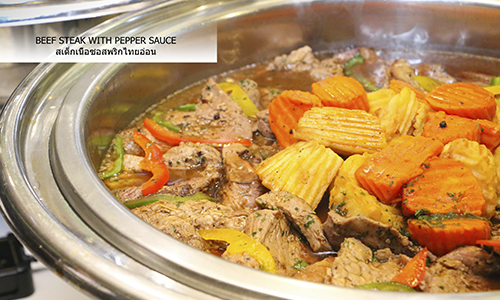 Luxury Dinner Cruise, Route & Program :
19:00   Check in at River City Pier (Siphaya); Charoen Krung 30; Counter Number 1.
19:20   Welcome to the vessel Wonderful Pearl warmly with music by guitarist Jose Neto paid off. And staff will welcome you with a smile. And a standard welcome drink.
19:30   From River City Pier, enjoy a dinner buffet, Thailand, Japan, Europe. The fruits of sweet tea – coffee amid the splendor of the Chao Phraya river at night from Thailand architecture invaluable lined along both banks include Wat Kalaya, Prang Wat Arun, Grand Palace, Wat Phra Kaew, and bridges such as the Bridge of Rama 8, Bridge and watch the dancers Thailand (pantomime), enjoy music and singers to entertain every time you travel with, Wonderful Pearl.
21:30   The ship returned to port at River City safely.
For reservation, call (662) 861-0255 and press 5; or e-mail to rsvn@wonderfulpearl.com; or visit website at www.wonderfulpearl.com.