Eastin Grand Hotel Sathorn Bangkok, The Grand Weekend Buffet – Truly Worthy of the Name!
The Grand Weekend Buffet – Truly Worthy of the Name!
at Eastin Grand Hotel Sathorn Bangkok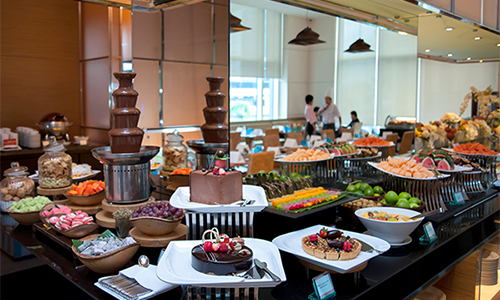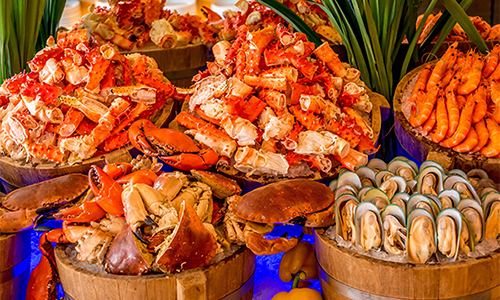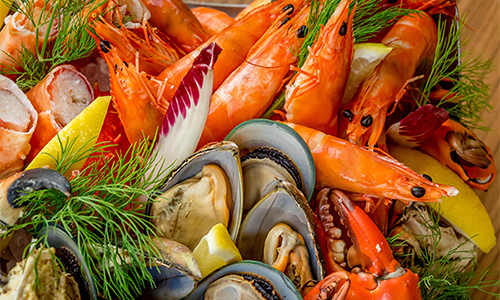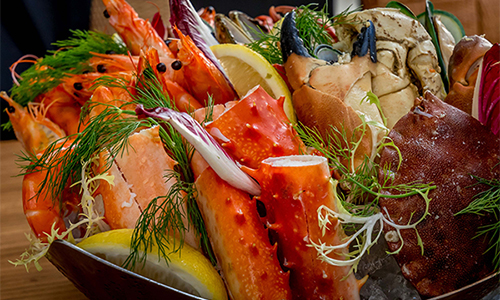 Treat yourself to what is simply the best and best value hotel buffet in town. The Glass House at Eastin Grand Hotel Sathorn Bangkok cordially invites you to indulge in your favourite food fantasies with a feast of the freshest and finest fare on offer. Why not wander over to our delectable seafood on ice section featuring Alaskan king crab legs, brown crabs, sea crabs, blue river prawns, cooked prawns, rock lobsters, New Zealand mussels and many more treasures from the deep complete with a selection of fresh homemade dips? Or possibly load you plate with some of our imported European cold cuts and appealing appetizers complemented by a crisp fresh salad bar. Maybe it's our dedicated Japanese Corner with homemade sushi, sashimi and tempura with a very special Wagyu Sushi which will catch your eye. Or the delectable foie gras pan-fried on the spot for you to savour. We've also got five succulent kinds of skewers grilled à la minute to tantalise your taste buds.
With carving stations slicing delectable porchetta – slow-roasted traditional pork belly stuffed with pork loin, whole roasted organic chicken, Australian Wagyu, rack of lamb and baked teriyaki salmon plus a wide range of Asian dishes including steamed snow fish with soy sauce, steamed snow fish with spicy lime sauce and creamy Massaman curry and a virtual smorgasbord of international and local favourites there's literally something for everyone.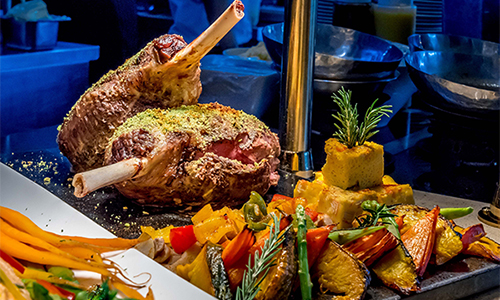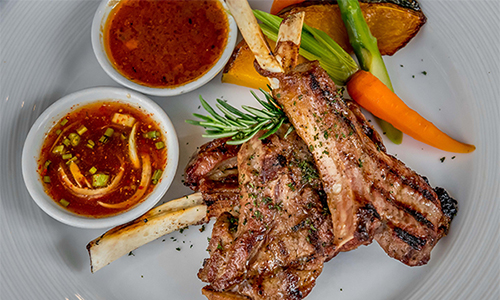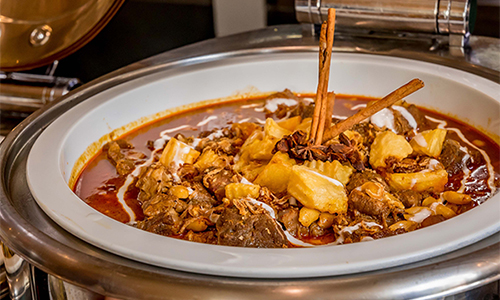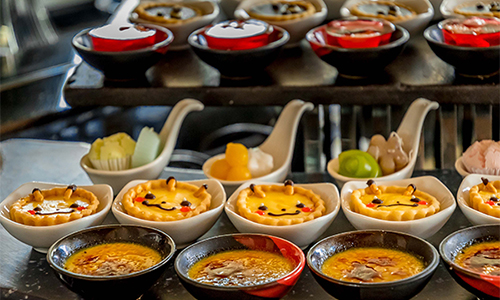 And we haven't forgotten those of a sweet tooth disposition with a devilishly delectable dessert corner featuring a chocolate fountain with fresh fruit to dip, homemade cakes of all shapes and sizes and pancakes live station.
So on Friday and Saturday evenings and Sunday lunchtimes come and discover for yourself why our Eastin Grand Sathorn's "Grand Weekend Buffet" is truly worthy of the title "Grand".
Available from today on Fridays and Saturdays for dinner (18.00-22.00 hrs), and Sundays for lunch (12.00-15.00 hrs). Priced at THB 1,800 net per person. Children under 12 years of age receive a 50% discount. Certain credit cards receive some very special exclusive discounts.
For more information and reservations, please call The Glass House on 02 210 8100 or e-mail at gh@eastingrandsathorn.com or visit our website at www.eastingrandsathorn.com or Follow us on www.facebook.com/EastinGrandSathorn.