About us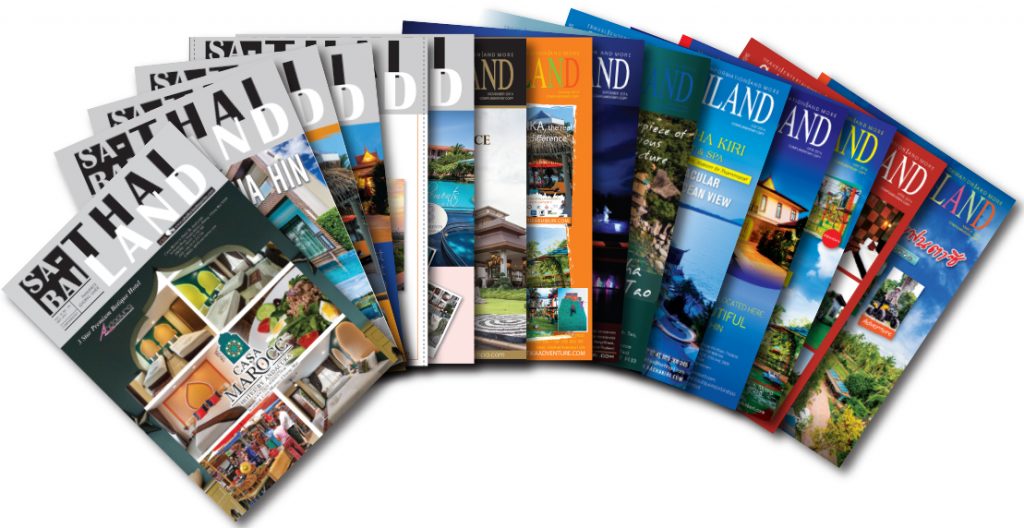 Sa–Bai Thailand Magazine is a FREE COPY, and a great guide for touring Thailand, with strong emphasis on Bangkok and Upcountry. Sa–Bai Thailand Magazine is the monthly magazine printed since September 2004. The distributions are to Thailand's most prestigious Hotels & Resorts; the Suvarnabhumi Airport at the Tourism Authority of Thailand (TAT) Counter both International Counter and Domestic Counter on the 2nd Floor; the Amarin Plaza Shopping Center Counter (Sogo @ Ratchadamri Road); River City Bangkok Counter (Asia's Premier Arts, Antiques and Cultured Living Shopping Center); and more.
Sa–Bai Thailand Magazine is 'Portable Magazine' in A5 size (width 14.6cm x height 21cm), Four Color with Glossy Coated Paper, and Gloss U.V. Coating for Cover & Back Cover. In Sa–Bai Thailand Magazine consists of many interesting information tourists/general public have to know, e.g. Festivals Calendar, Events and News, Features, Hotel and Travel Package, Tourist Attraction, Dining Around Town, and more.
Sa–Bai Thailand Magazine's MODERN WEBSITE also consists of e-Magazine, the e-Magazine is the magazine online (that can open each page with link website and VDO of each client), with analytics showing the number of the person who visit Sa–Bai Thailand Magazine's website. Meanwhile, Sa–Bai Thailand Magazine expand the market by e-mail the cover of e-Magazine along with Sa–Bai Thailand Magazine's website link to our database lists continuously – serve Sa–Bai Thailand Magazine to you in hand, on your computer. We think about our client's benefit first!
#BusinessRegistration