The 12th Hatyai Marathon at Jiranakorn Stadium, Amphoe Hatyai, Songkhla Province on May 27, 2018
The 12th Hatyai Marathon at Jiranakorn Stadium, Amphoe Hatyai, Songkhla Province on May 27, 2018
The annual Hatyai Marathon is marking its 12th anniversary edition on May 27, 2018 in Hatyai, which is the largest city of Songkhla province in Southern Thailand.

Hatyai Marathon 2018 features runs in five categories: a 42.195km marathon, limited to 700 runners; a 21.1km half-marathon, limited to 1,000 runners; a 10.5km mini marathon, limited to 1,800 runners; a 4km fun run, limited to 3,500 runners (1,000 more than last year), and a 4km students fun run, limited to 1,000 runners (500 less than last year).
The marathon starts at Jiranakorn Stadium at 03:30hrs., with the half-marathon beginning at 05:30hrs. The mini marathon starts at 06:00hrs., and the 4km fun run starts at 06:10hrs.
Rewards for runners range from a souvenir t-shirt, trophy, medal, goodie bag, finisher t-shirt, buff headwear, and certificate, depending on the category and finishing time.
Registration for the event is open now (at www.hatyaimarathon.com), and there is space for up to 8,000 runners, but at the time of writing, registration for the marathon is already closed.
Hatyai is the gateway to Malaysia and Singapore and is the center of trade, logistics, communication, transportation, and tourism of Songkhla province and the ASEAN region. The city is famous for seafood and lively nightlife, as well as shopping places including Kim Yong and Santisuk Markets and Hatyai City Square. The city's Hatyai International Airport serves several flights per day, both domestic and regional connections.
For more information, call 089-733-1414, 081-540-1765; Foreigners call (+66)81-540-1765, (+66)86-488-3909; or visit www.hatyaimarathon.com.
Text Credit : Tourism Authority of Thailand Newsroom
Photo Credit : www.hatyaimarathon.com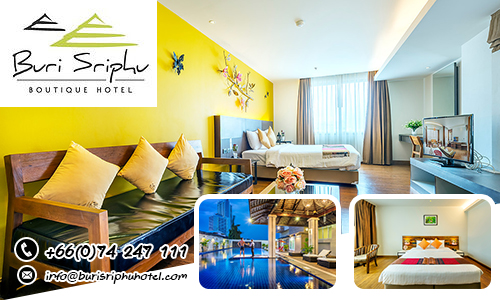 http://www.facebook.com/buri.sriphu
http://www.burisriphuhotel.com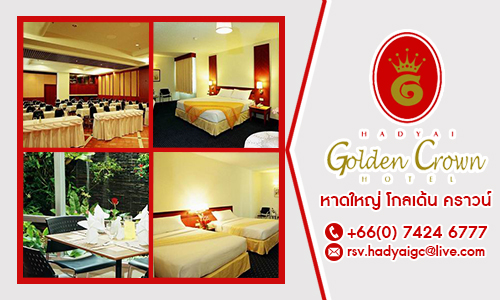 http://www.facebook.com/hadyaigoldencrown
http://www.hadyaigoldencrown.com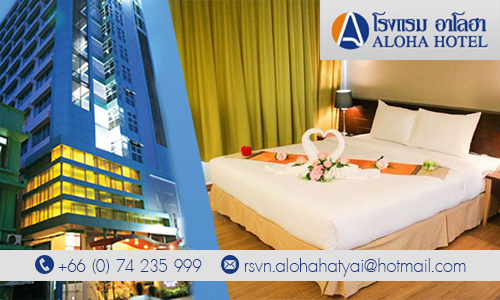 http://www.facebook.com/pages/Aloha-Hotel-Hatyai
http://www.alohahatyai.com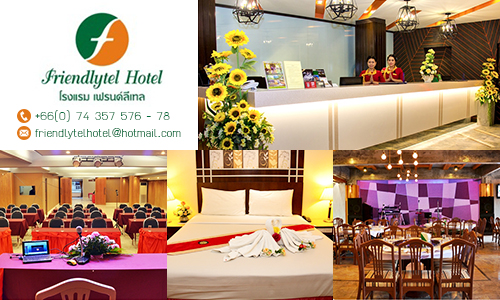 http://www.facebook.com/people/Friendlytel-Hotel
http://www.friendlytelhotel.com