Wonderful Thailand & Outdoor Fest 2017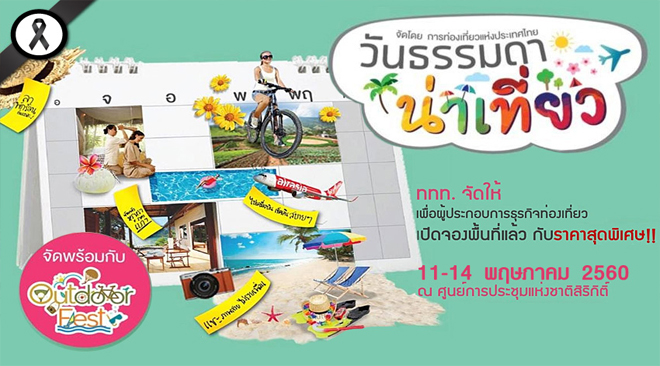 To stimulate the desire for travel in Thailand among local and foreign expatriates, the Tourism Authority of Thailand (TAT) is collaborating with N.C.C Exhibition Organizer to stage the Wonderful Thailand & Outdoor Fest 2017, which will be held from 11 – 14 May at Queen Sirikit National Convention Center in Bangkok. The event will feature exhibition booths from tourism agencies, tour operators, airlines, hotels and resorts, cruise ships, tourist attractions and travel-related service providers who gather at the event to offer special packages and promotions to encourage travellers to see the very best of the nation. In addition, the Outdoor Fest will feature products and services from adventure tour operators who will show off the latest camping, diving, sea canoeing, kayaking, rock climbing, sea scooters and other equipment and there will be special promotions for interested and adventurous travelers. This will also ensure that the fest is a fascinating place to visit for any lover of the great outdoors.
For more information, contact TAT Bangkok Office at 0-2250-5500 ext 2991-5, or TAT Call Center at 1672.