Visakha Bucha Day Walking Ceremony to Doi Suthep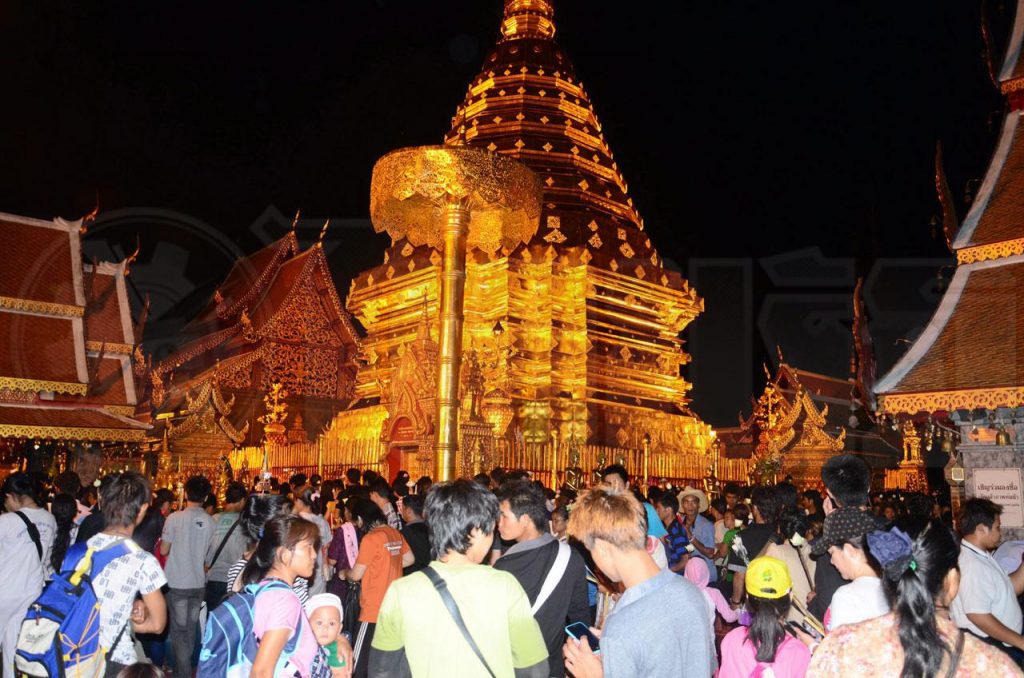 May 9 – 10
Visakha Bucha Day Walking Ceremony to Doi Suthep
Chiang Mai Province
Wat Phra That Doi Suthep is one of the most visited, sacred Buddhist temples in Chiang Mai for its glittering and glamorous beauty of the golden pagoda which houses the sacred relic of Lord Buddha. Doi Suthep is about 11km from the city of Chiang Mai, and to reach up the top of the mountain where the temple is located, ones are required to climb 306 steps or simply take an elevator.
On Visakha Bucha Day when Buddhists celebrate the birth, enlightenment, and entry into nirvana of Lord Buddha, Wat Phra That Doi Suthep will hold a special activity for Buddhist pilgrims to climb up to the make a pilgrimage to pay respect to Lord Buddha on this sacred day. By climbing 306 steps up to the temple, faithful Buddhist followers believe that it is a good way of showing supreme respect to Lord Buddha.
On the way up, local people and local businesses of Chiang Mai will be offering snack and drinking water to the pilgrims. Meanwhile, pilgrims can also engage in numerous merit-making activities, such as, giving alms to Buddhist monks, praying and chanting, and 'vian tian' – walking around the Pagoda with candle sticks. This year, Visakha Bucha Day falls on 10 May, 2017, which is also a public holiday in Thailand. Foreign travellers are invited to join the local Buddhists to make the pilgrimage to Phra That Doi Suthep and be a part of this important Buddhists' holy day in Thailand.
For more information, contact TAT Chiang Mai Office at 0-5324-8604, 0-5324-8607, or TAT Call Center at 1672.