Fly and Dance your way to health and fitness with our new Yoga Fly and Zumba classes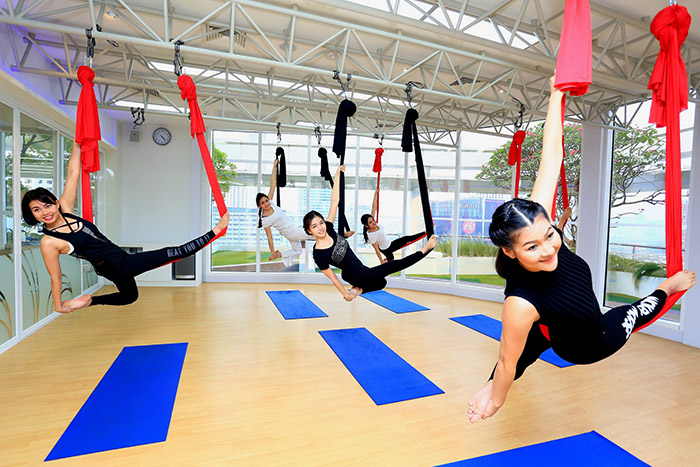 Fly and Dance your way to health and fitness with our new Yoga Fly and Zumba classes
Say bye to boring conventional workouts at Life Styles Fitness Centre on the 26th floor, Centara Grand & Bangkok Convention Centre at CentralWorld with two of the most popular fitness classes Yoga Fly and Zumba.
Have you exhausted yourself by running on that treadmill at the gym everyday? Try out Yoga Fly and have fun 'flying' during these challenging Yoga Fly classes. You will have the opportunity to increase fitness level of strength, flexibility and satisfy your sense of adventure whether you are a beginner or a seasoned yogi. More importantly, you will have a genuine yogic experience: the union of mind, body, breath and intention. Yoga Fly class is available on Mondays from 19:45 – 20:45hrs.
If you need exercise but hate exercise, dancing may be the right answer. Zumba is essentially a dance fitness party, but it is also a great introduction to aerobic workout. Classes incorporate Latin style dances with other moves from popular genre. You do not have to know how to dance. You will use your whole body to keep your heart rate up and burnout calories. It is healthy and fun! Zumba classes are now available on Mondays from 18:30 – 19:30hrs and Thursdays from 20:00 – 21:00hrs.
Special offers for Non-Member! Price: THB 400/session. Or save by buying 10 sessions for THB 3,500 or 20 sessions for THB 6,000.
For more information, contact Centara Grand at Central World at 0-2100-1234.