Bo Phloi Termite Mushroom & Gems Festival 2017, Kanchanaburi Province, November 10 – 19

Bo Phloi Termite Mushroom & Gems Festival 2017, Kanchanaburi Province, November 10 – 19
As its name suggests, the Termite Mushroom & Gems Festival 2017 is all about termite mushrooms (or het knone in Thai) and gemstones – both abundant at Bo Phloi, Kanchanaburi and both strangely fascinating.
Het Khone or Termite Mushrooms are seasonal, they grow naturally and are actually cultivated with the help of termites, as the warmth of their nests helps incubate the mushroom spore. What's more, they are only available for a short period of time each year. As well as being delicious, termite mushroom are believed to have therapeutic properties and can help fight pain and fatigue.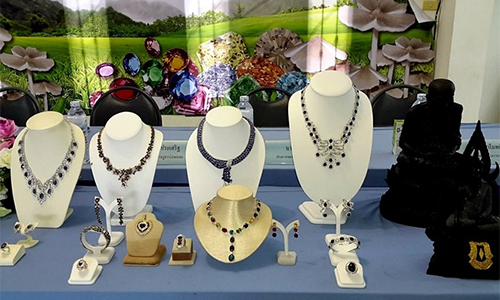 Bo Phloi (which actually means gemstone mine) is also famous for its natural gemstone mining and many beautiful stones have been found here. So Bo Phloi Municipality in cooperation with Kanchanaburi Provincial Administrative Organisation and Tourism Authority of Thailand (TAT) organises an annual festival to celebrate both of the town's unique products.
Now in its 18th year the 2017 festival will last a month and feature exhibitions and displays about the gemstone industry in Bo Phloi while celebrating the main growing season of the het khone. Visitors will have the chance to shop for fine quality gemstones as well as try delicious dishes created using het khone as the key ingredient.
During the festival, there will be many activities, including cooking contests focusing on the delectable het khone and fine gemstone displays as well as stage entertainments featuring leading Thai artists.
For more information, contact TAT Kanchanaburi Office at 0-3451-1200, 0-3451-2500, or TAT Call Center at 1672.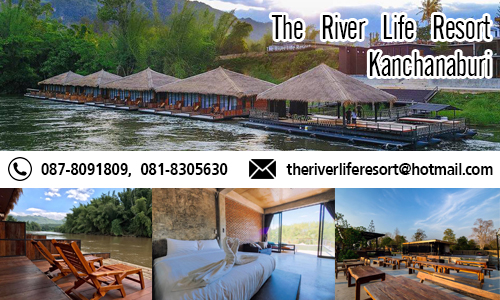 https://www.facebook.com/theriverliferesort.kanchanaburi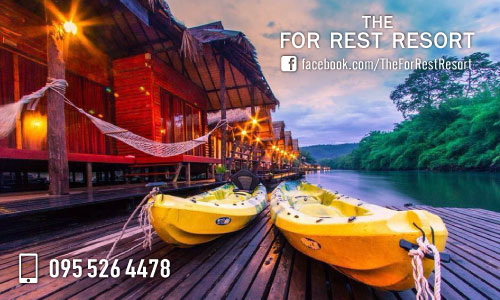 https://www.facebook.com/TheForRestResort