The 9th Ko Chang International Sustainable Fishing Cup – Asia at Trat Province on March 16 – 18
The 9th Ko Chang International Sustainable Fishing Cup – Asia at Trat Province on March 16 – 18
Trat Province, situated in the Eastern Coast of Thailand and a rapidly emerging marine tourism destination, will be hosting the 9th Ko Chang International Sustainable Fishing Cup Tournament in Asia, March 16 – 18, 2018.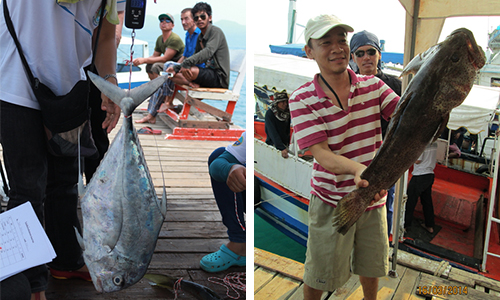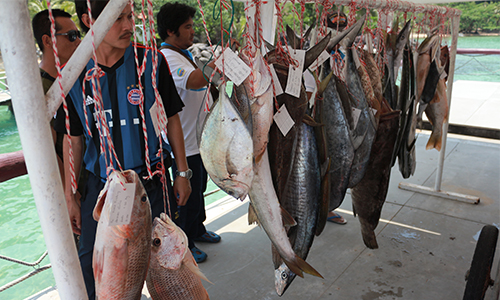 The event is being organized by the Tourism Authority of Thailand (TAT) Trat Office together with Trat Provincial Office, Thai Trat Tourism Association, World Sport Fishing Federation – Asia (WSFF), International Cultural Education Foundation (ICEF), Designated Areas for Sustainable Tourism Administration (DASTA), Trat Provincial Office of Tourism and Sports, Laem-Ngop District, and a number of other public and private sector bodies. The tournament will begin on March 16, 2018, with the registration and briefing followed by the opening ceremony at Lan Aneakprasong Leamngop. The competition will begin on March 16, 2018, and end the next day when all participating vessels will return to port at Pakarang Resort, Koh Wai, for assessment by the judging committee and awards ceremony.
Winners of the various categories in the competition will be awarded a trophy and some prize money. The revenue after deducting expenses of the events (about 4,000 Baht/team), will also be used to raise funds to build artificial coral reef in the waters of Trat.
Thailand's eastern-most province, located about 315 kilometers from Bangkok, borders Cambodia with the Khao Banthat mountain range forming a natural boundary between the two countries. Trat offers delightful scenery and a number of tranquil hideouts for beach and nature-lovers. The province also serves as a major fruit-growing, fishing, snorkeling and gem mining region.
The city of Trat serves as a launching point for visitors to the province's 52 large and small islands, including those of Ko Chang Marine National Park, whose long, white, sandy beaches have made Ko Chang one of Thailand's top 'get away from it all' island destinations.
Due to its proximity to Cambodia, Trat province will also play a major future role in promoting travel and tourism between the two countries. A transit point for people travelling to Cambodia, it is only a 90 minute minibus ride to the border at Hat Lek. Air services to Trat via Bangkok Airways makes travel to Trat and Ko Chang extremely convenient for those not on a restrictive budget.
The province is also a very important ruby-mining location with the most famous gem market located in Bo Rai District, some 50 kilometers north of the Cambodian border. Those enthralled by shopping will be delighted, as Trat has more markets for its size than almost any other town in Thailand due to bustling Cambodian and coastal trade.
For more information, contact TAT Trat Office at 0-3959-7259-60, or TAT Call Center at 1672.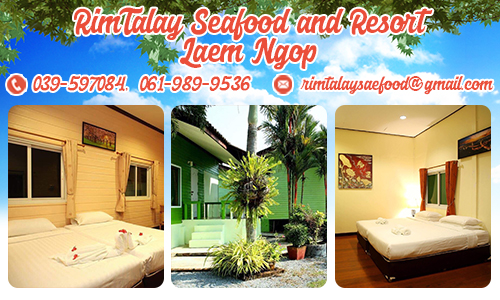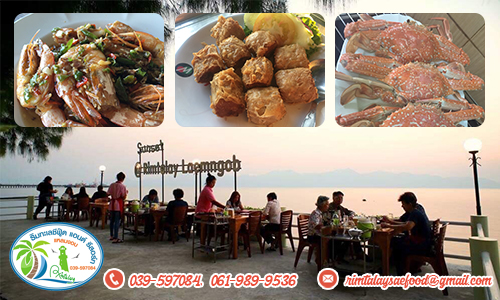 http://www.facebook.com/rimlaylaemngob
http://www.rimlaylaemngob.com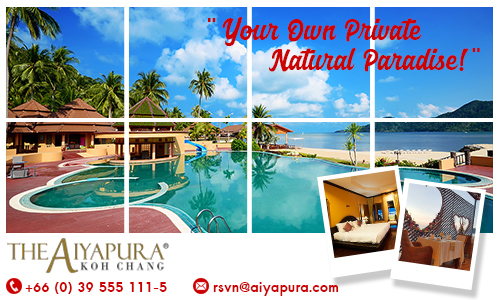 http://www.facebook.com/aiyapurakohchang
http://www.aiyapura.com