The 14th Chiang Rai Flower Festival and Music in the Park at Chiang Rai Province on December 28 to January 31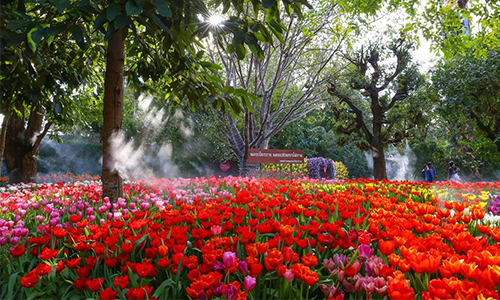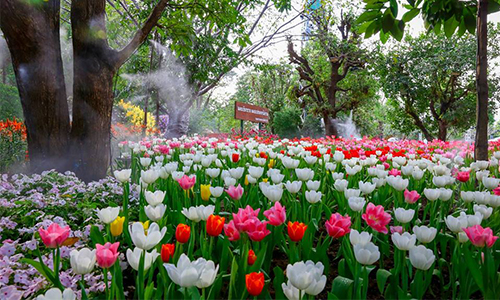 The 14th Chiang Rai Flower Festival and Music in the Park at Chiang Rai Province on December 28 to January 31
The cool weather and hilly climate of the Northern Province of Chiang Rai make it the perfect place to grow many different types of flower and plant that wouldn't normally be found in Thailand. It is the perfect time to host the annual Chiang Rai Flower Festival, which this year takes place from December 28, 2017 to January 31, 2018.
Now in its 14th year, the Chiang Rai Flower Festival will once again be held at Suan Tung and Khom, or literally translated as garden of traditional flags and lanterns. The park, which used to be a prison, has been converted into a beautiful flower garden where stunning blooms are cultivated.
Visitors will have a chance to enjoy Chiang Rai's enchanting tulip and lilies and the sight of many kinds of cold-climate flowers which are all in full bloom at this time of the year. The flowers come in a dazzling range of colours and there are 'khom' or lantern displays so the gardens can be enjoyed night and day.
As well as the elegant beauty of the flowers, there will be different activities to enjoy, including a photo contest, flower painting competition, cultural shows, local product and food fairs, and musical performances.
Also every Saturday during the event, starting from Saturday, December 30, 2017 until Saturday, February 17, 2018, there will be special performance 'Music in the Park' to entertain all visitors.
For more information, contact TAT Chiang Rai Office at 0-5371-7433, 0-5374-4674-5, or TAT Call Center at 1672.
Photo Credit : Facebookเชียงรายดอกไม้งาม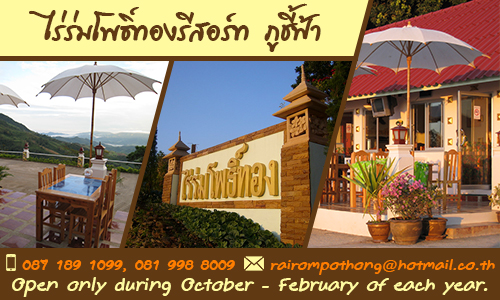 http://www.facebook.com/RairompothongResort
http://www.rairompothongresort.com